Some call it corn toss. Others call it corn hole. And yet others call it The Sport of Corns.
Whatever the case may be, The Irish Volunteer will host the second annual charity corn hole classic on November 22. Things got competitive last year as several well-known food and drink purveyors joined the fray, including teams from Two Guys and a Pie, The Box and The Brick.
Think you have what it takes to throw a bag of corn 30 feet? Onto a board. With a hole in it? Then get a teammate and sign up for this year's twelve-team tournament by emailing Trish Smith at trishsmithus (at) gmail.com. The entry fee is rmb100, with all proceeds to Maovember.
The Irish Volunteer will also be doing some drink specials, including "Pickle Zachs" by chef Zach Lewison. and we'll have more on that soon.
Here is a collage of photos from last year's event: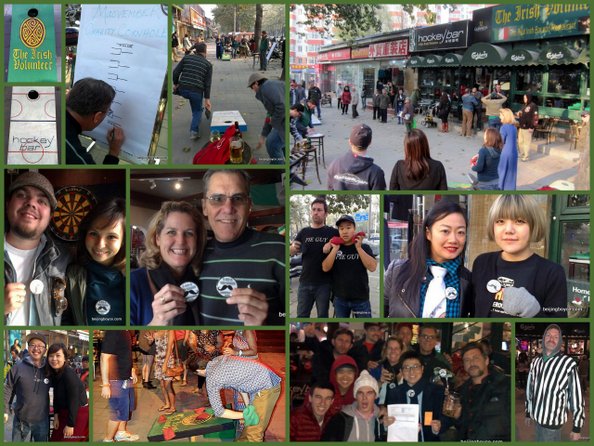 Maovember focuses on quirky events for good causes. Our 2022 partner is Library Project, which has furnished thousands of reading rooms in rural schools. Learn more about Maovember here. Follow us on Facebook and Twitter.